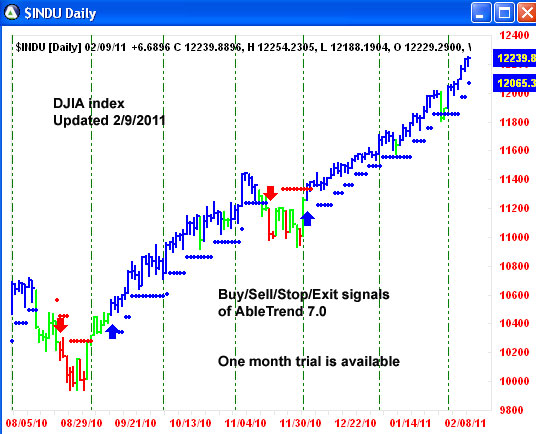 Are you looking for a time-tested and award-winning trading system?
Stop search now! AbleTrend 7.0 is the one for you, which is Stocks & Commodities Magazine award-winning (1997-2011) trading system software. AbleTrend identifies trend change instantly. It is an universal trading system that it can be applied to any markets and any time charts. It provides specific buy, sell and exit signals with back testing reports. You may use the back testing reports and virtual paper trade simulations for verifying the trading strategies before you risk the real money.
Take advantage of our limited time FREE trial when you order the book "AbleTrend" published by Wiley & Son. Download the software, and use it now. You will never see the market in the same way again!
AbleSys Corporation
www.ablesys.com