Problems viewing this email? Click Here
Not-to-Be-Missed Verdicts & Settlements
From FC&S Legal: The Insurance Coverage Law Information Center

Night Club Settles Premises Liability Action for $750,000
A Chicago night club has agreed to pay $750,000 to settle a lawsuit brought by a patron who alleged that its security had been inadequate.
Read More


Jury in Insurance Bad Faith Case Awards $1 Million to Plaintiff Who Alleged Injury from Delay in Reopening Her Workers' Comp Claim
An Arizona jury in an insurance bad faith case has awarded $1 million to a plaintiff who alleged that a workers' compensation insurance carrier, claims management company, and adjuster delayed reopening her claim, resulting in additional pain and injury.
Read More


Visitor Claimed Railing on Mobile Home's Porch Was Not Well Secured; Suit Settles for $27,000
A negligence lawsuit alleging that a person was injured when she fell off the porch of a mobile home that had not been well secured has been settled for $27,000.
Read More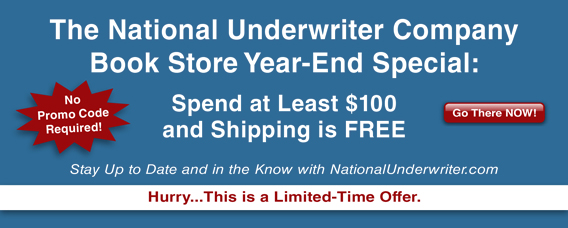 Today's Indispensable Online Tool for Insurance Coverage Law
To ensure future delivery of email, please add admin@list.nationalunderwriter.com to your address book, contacts or safe sender list.

You have received this email at %%merge members_.emailaddr_%%.
Click here to unsubscribe from %%merge list.descshort%%.
Copyright © 2016 ALM Media, LLC. All rights reserved. Privacy Policy

4157 Olympic Blvd., Suite 225
Erlanger, KY 41018
1-800-543-0874